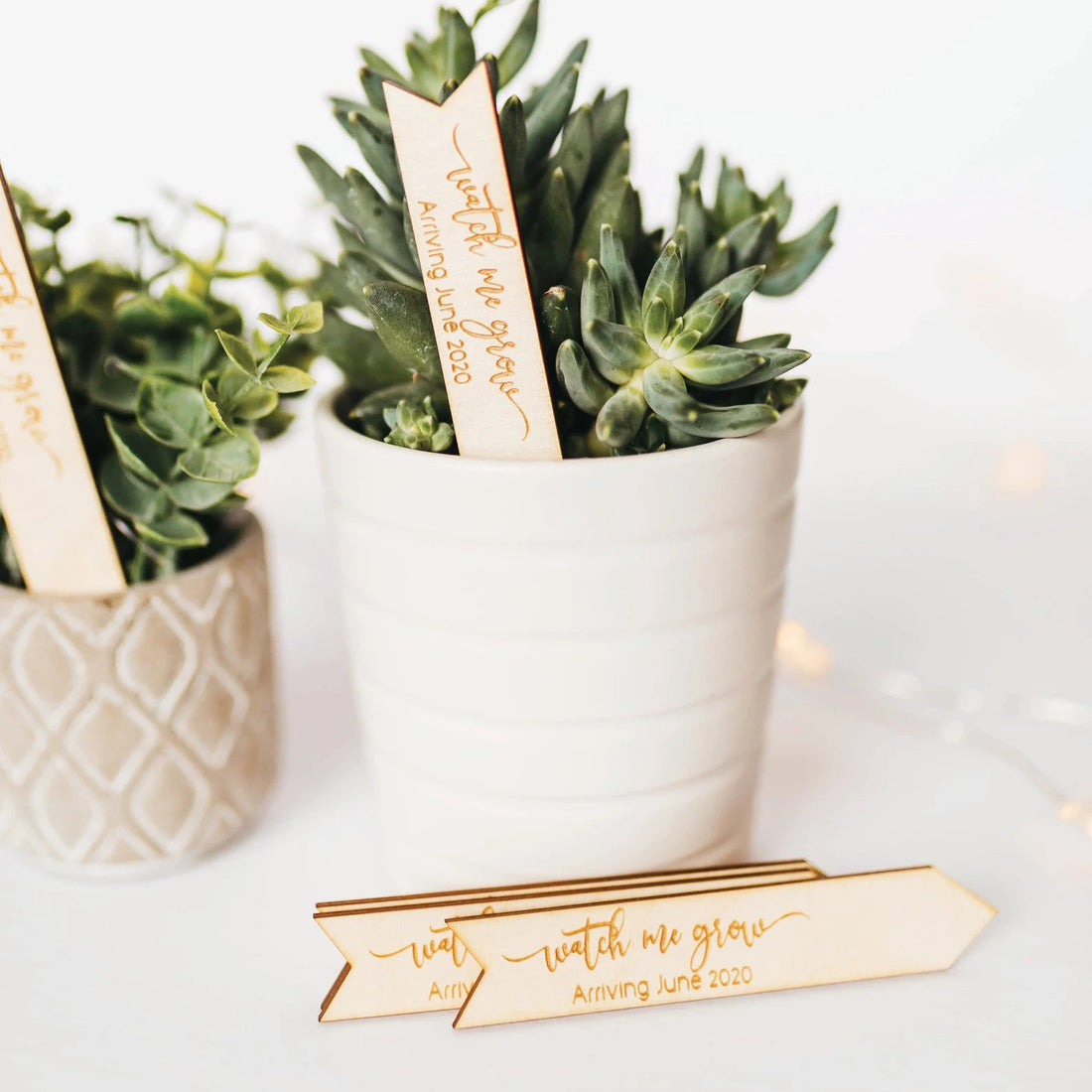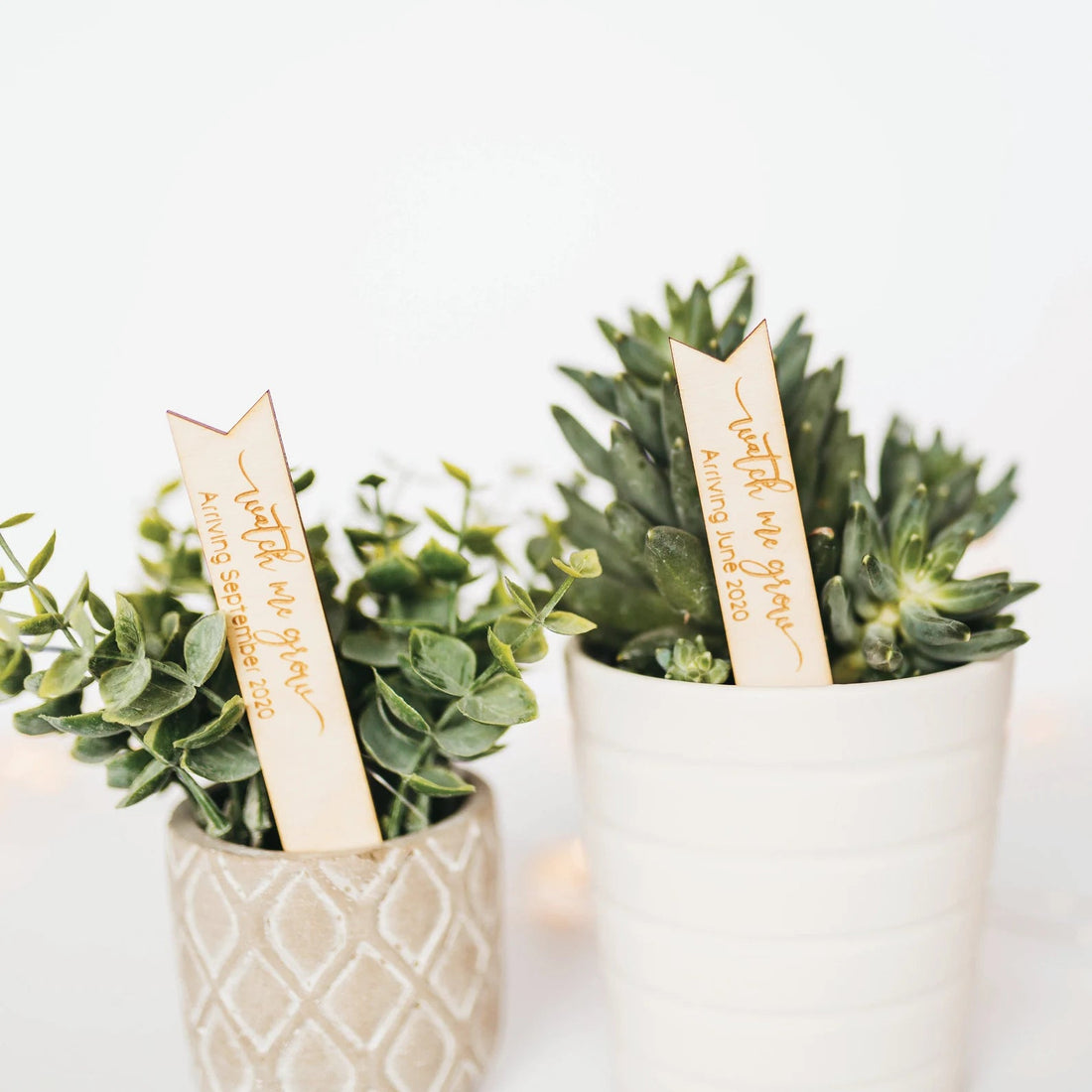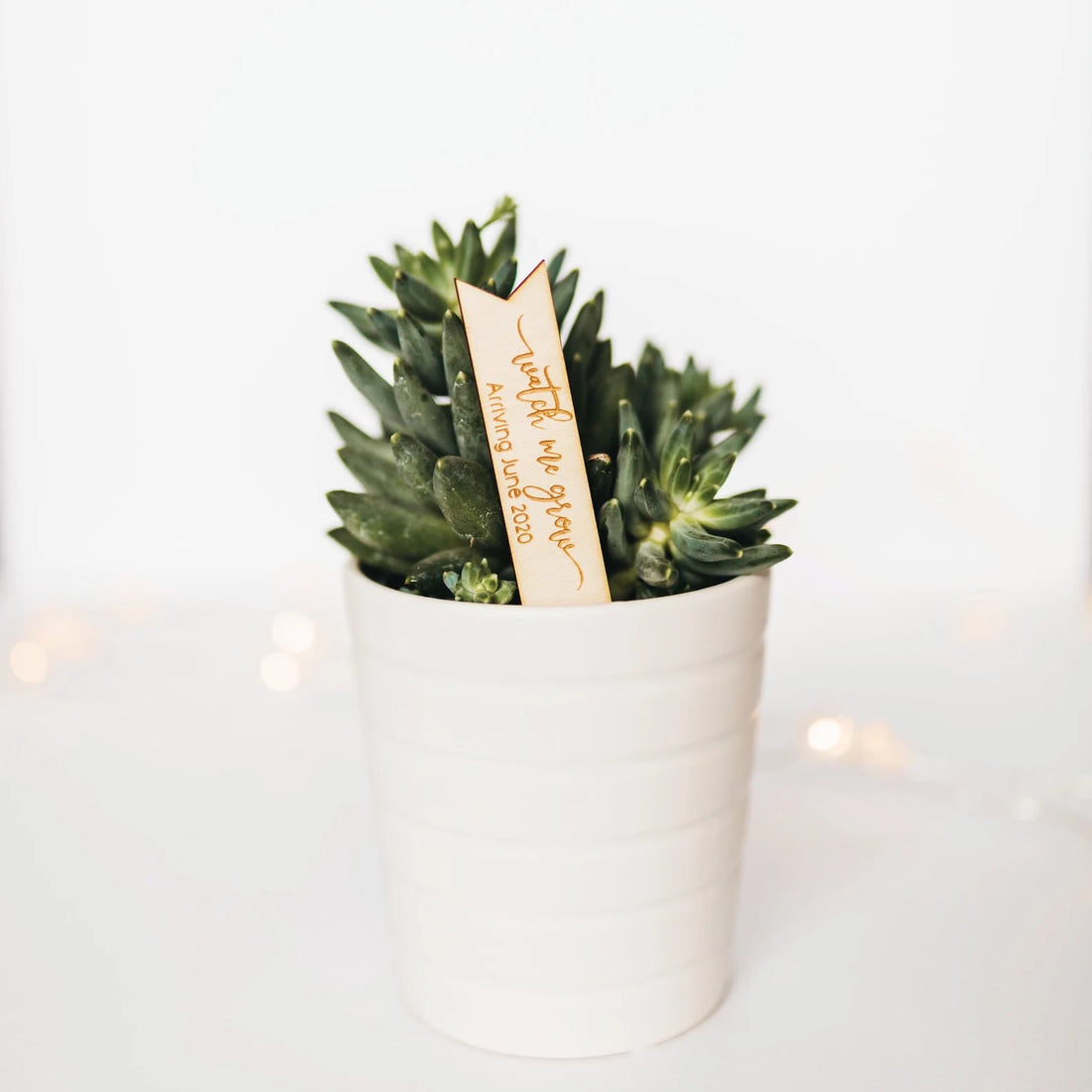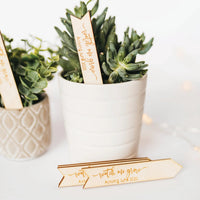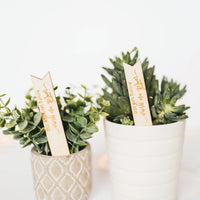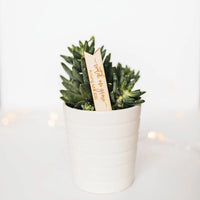 Watch Me Grow Succulent Stakes
Personalized Plant Favour Tags
Each tag measures 0.75" w x 3.75" h.
Laser cut from birch wood.
... ... ...
Please note: Each piece of birch wood is unique and may vary from the pictures shown. This includes natural markings/wood grain that will be different in every piece.
This product is not intended to be a toy for little ones to play with or chew on the wood pieces. It is made for a photo prop or for decor; thus, you should never leave little ones unattended with it.