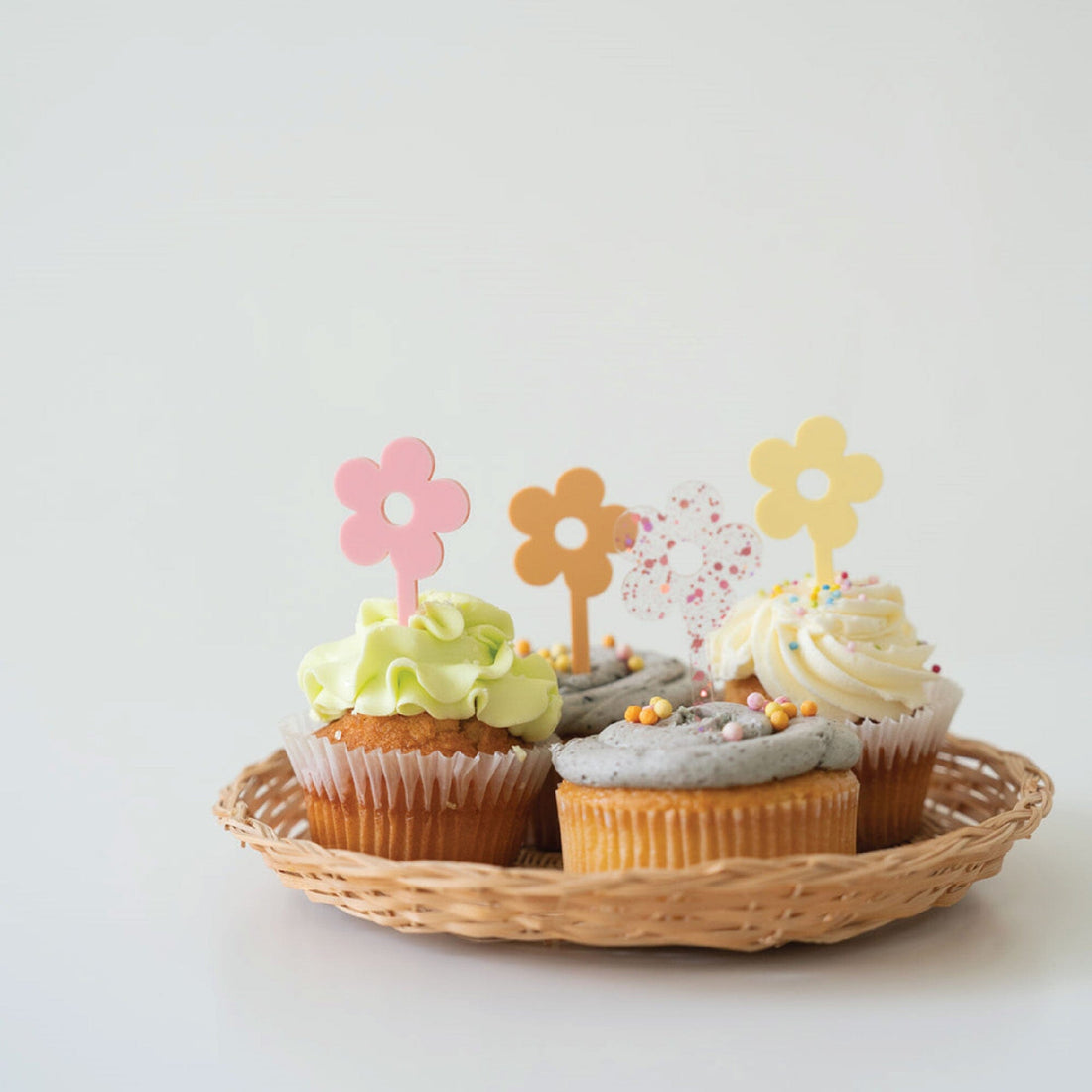 Daisy Bloom Acrylic Cupcake Toppers
Daisy Cupcake Toppers

These are perfect for a daisy or groovy birthday party theme!
Choose between a set of 6, 12 or 24 toppers.
Set of 6 includes one of each color as shown in the photo, then two colours repeated.

Set of 12 includes three of each colour.
Set of 24 includes six of each colour.
Toppers measure approx. 1.25" wide x 3" tall.
Reusable - clean with a damp cloth.
Laser cut from acrylic.