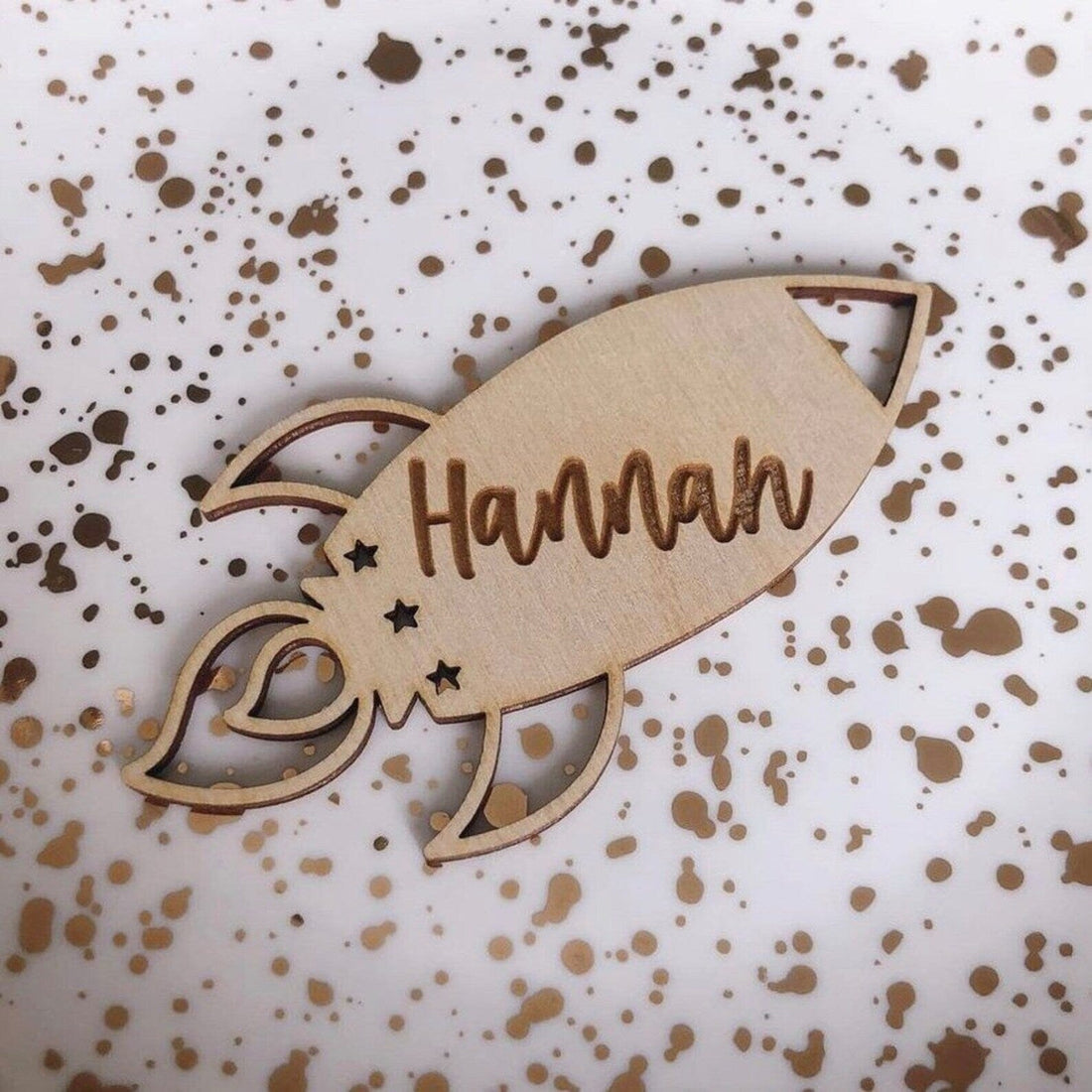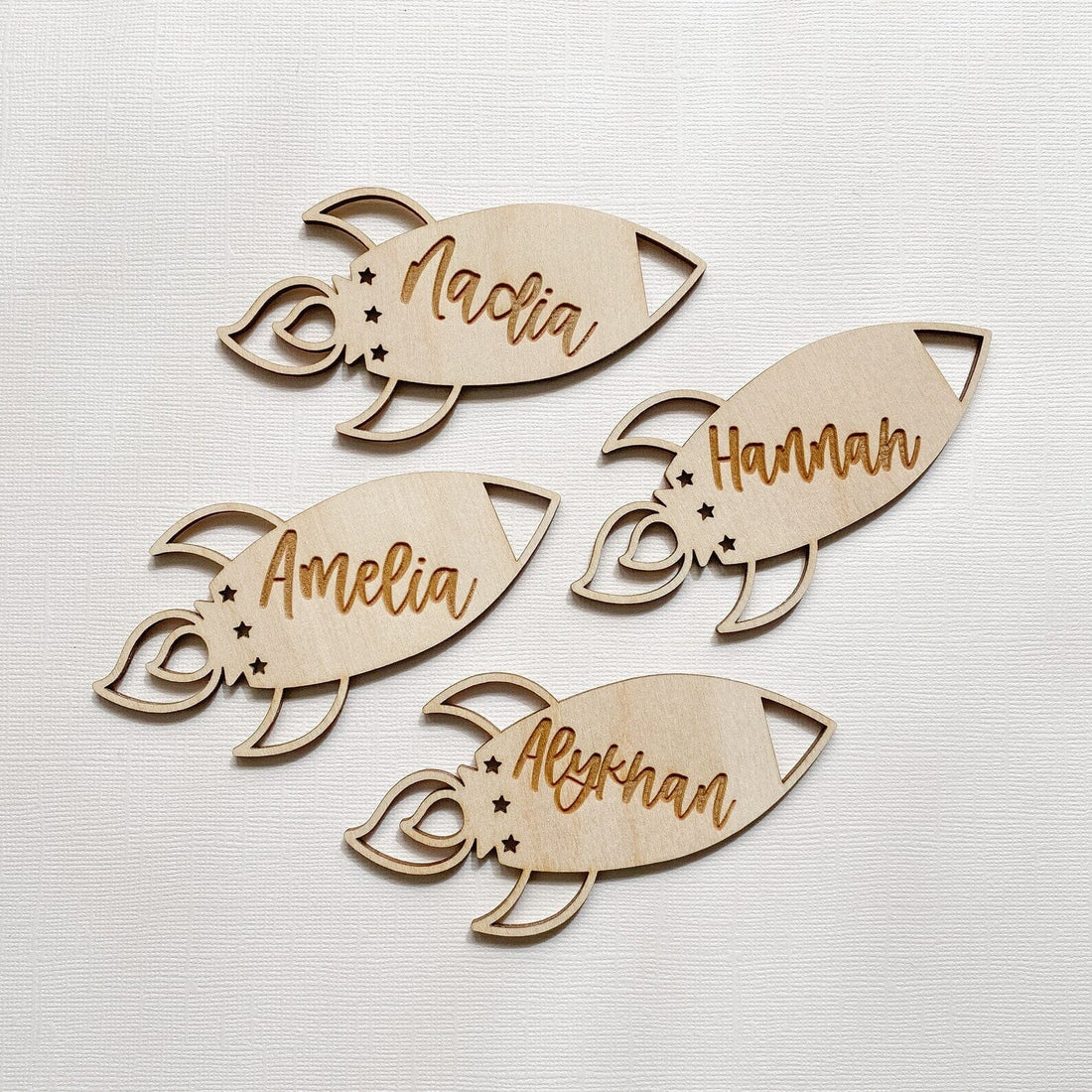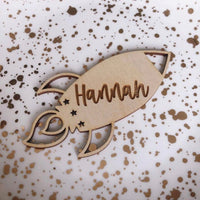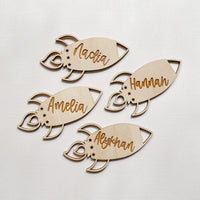 Engraved Spaceship Place Names
Spaceship Personalized Names
Perfect for 1st birthday's or space themed parties!
Laser cut from 1/8" birch wood.
... ... ...
Please note: Each piece of birch wood is unique and may vary from the pictures shown. Tags may vary slightly in terms of wood grain and color variations, including light or dark areas, knots, and other inconsistencies that are present in the natural birch wood.