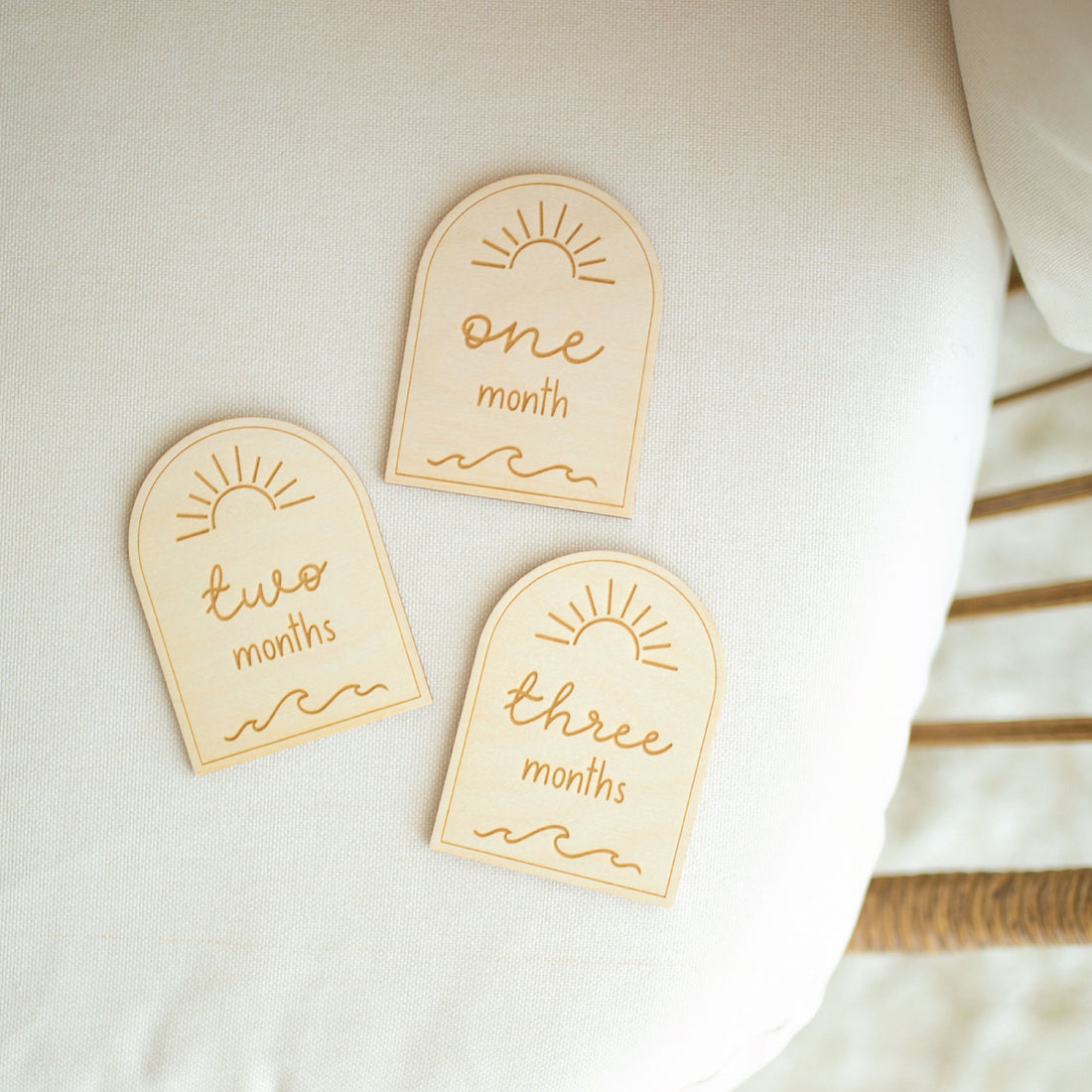 Monthly Milestone Set with Ocean Wave Sun
Monthly Milestone Set
Let's document your little one's milestones with this adorable baby milestone card collection. These cards make it simple and beautiful for parents to capture the precious little moments as their little one grows up!

Includes a set of 12 sunny wave monthly milestone cards (1 - 12 months), plus you have the option to add additional cards from birch wood. 
Ideal for capturing your baby's first year - capture photos and document their growth!
Each card is approx. 3" x 4" in size.
Made from 1/8" birch wood.
... ... ...
Please note: Each piece of birch wood is unique and may vary from the pictures shown. This includes natural markings/wood grain that will be different in every piece.
This product is not intended to be a toy for little ones to play with or chew on the wood pieces. It is made for a photo prop or for decor; thus, you should never leave little ones unattended with it.