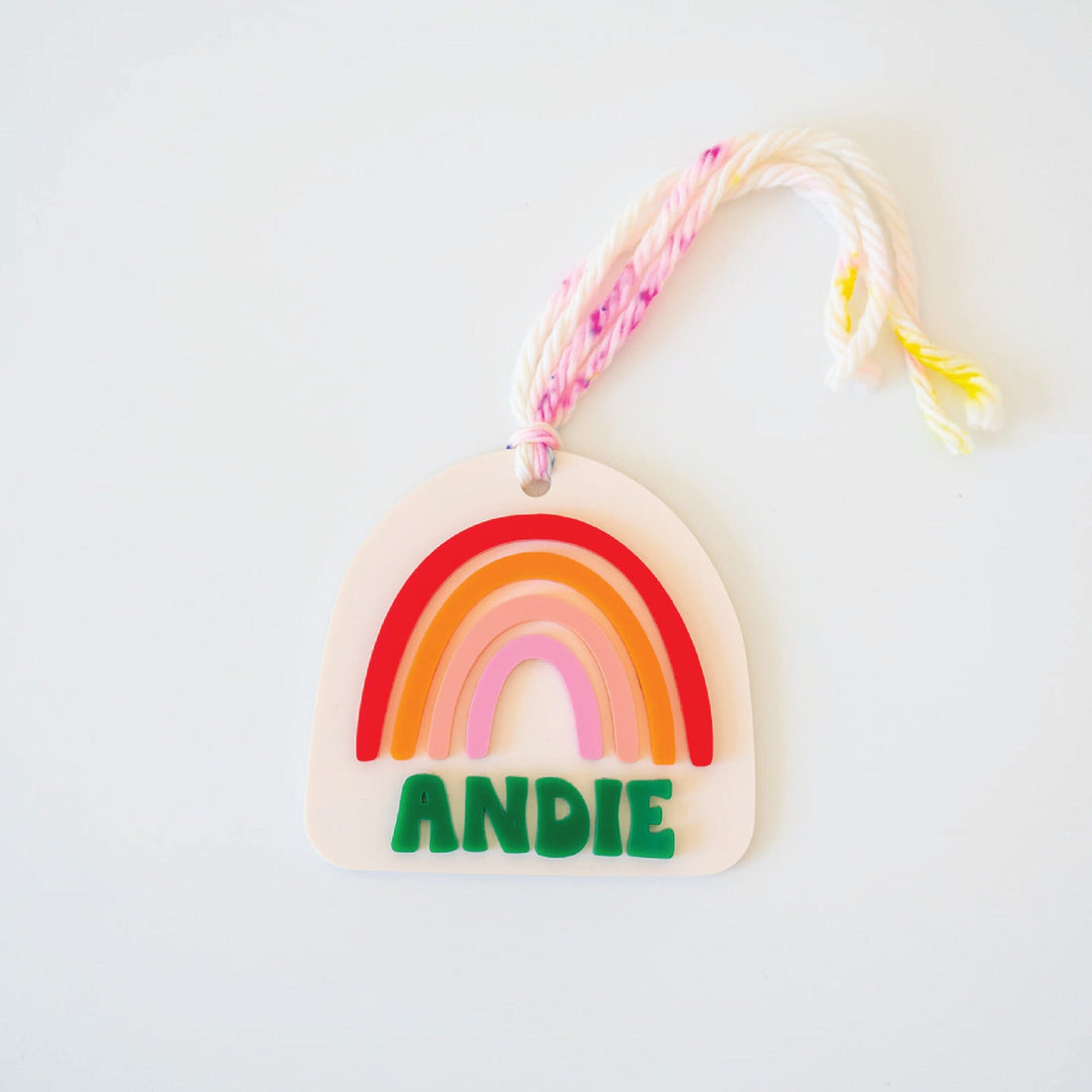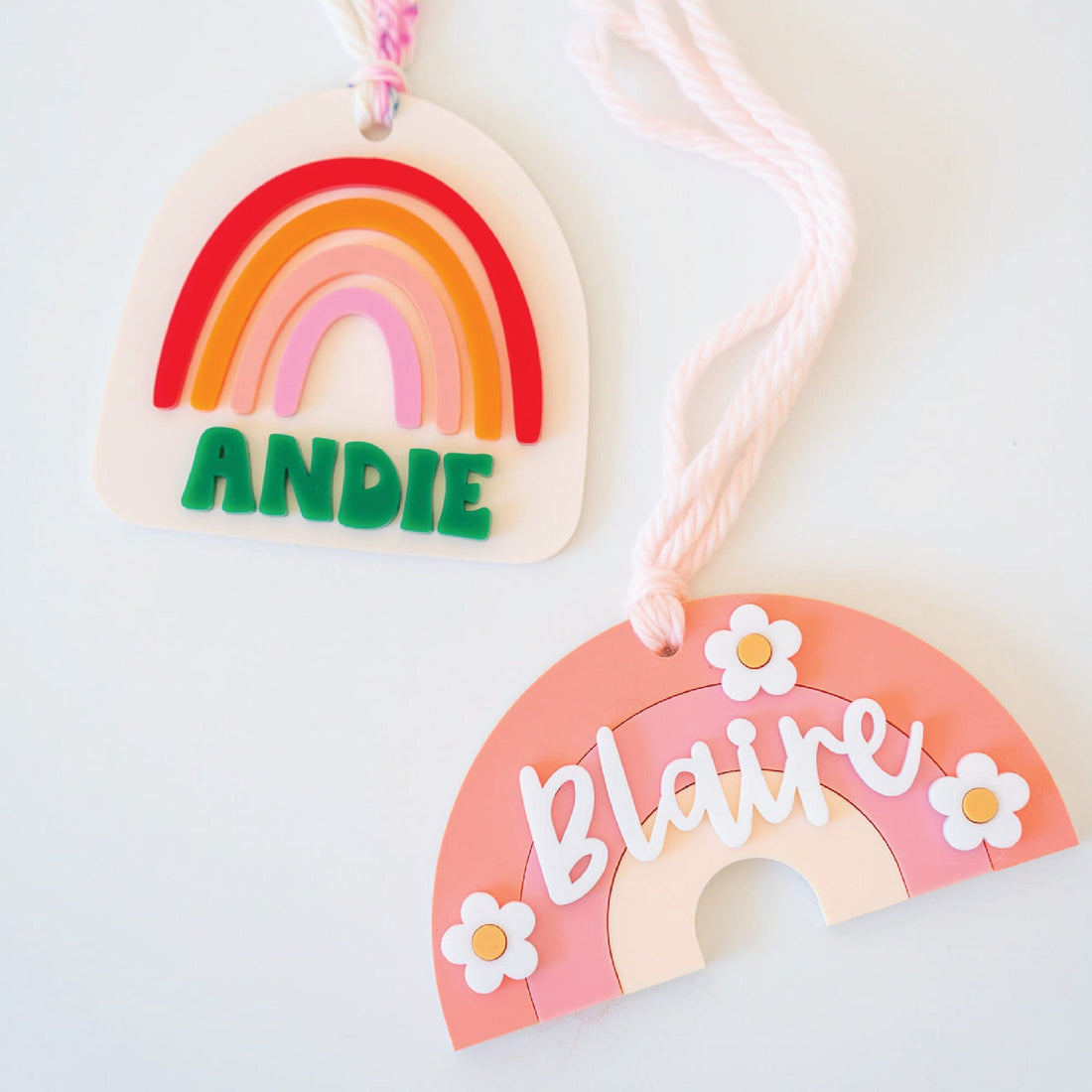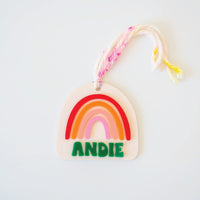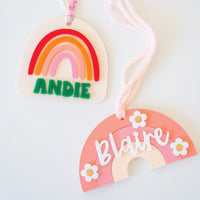 Rainbow St. Patty's Acrylic Tag
Rainbow St. Patty's Tag

An adorable hang tag for your little one's St. Patty's Day baskets or gifts.
Each tag measures approx. 3.5" wide.

The rainbow colour order will vary on each tag, but each one will have a red, orange, watermelon, and pink arch.
Design is as shown for the tag.
Comes with chunky wool.
Laser cut from acrylic.
... ... ...
Please note: This product is not intended to be a toy for little ones to play with or chew on the acrylic pieces. It is made for a photo prop or for decor; thus, you should never leave little ones unattended with it.