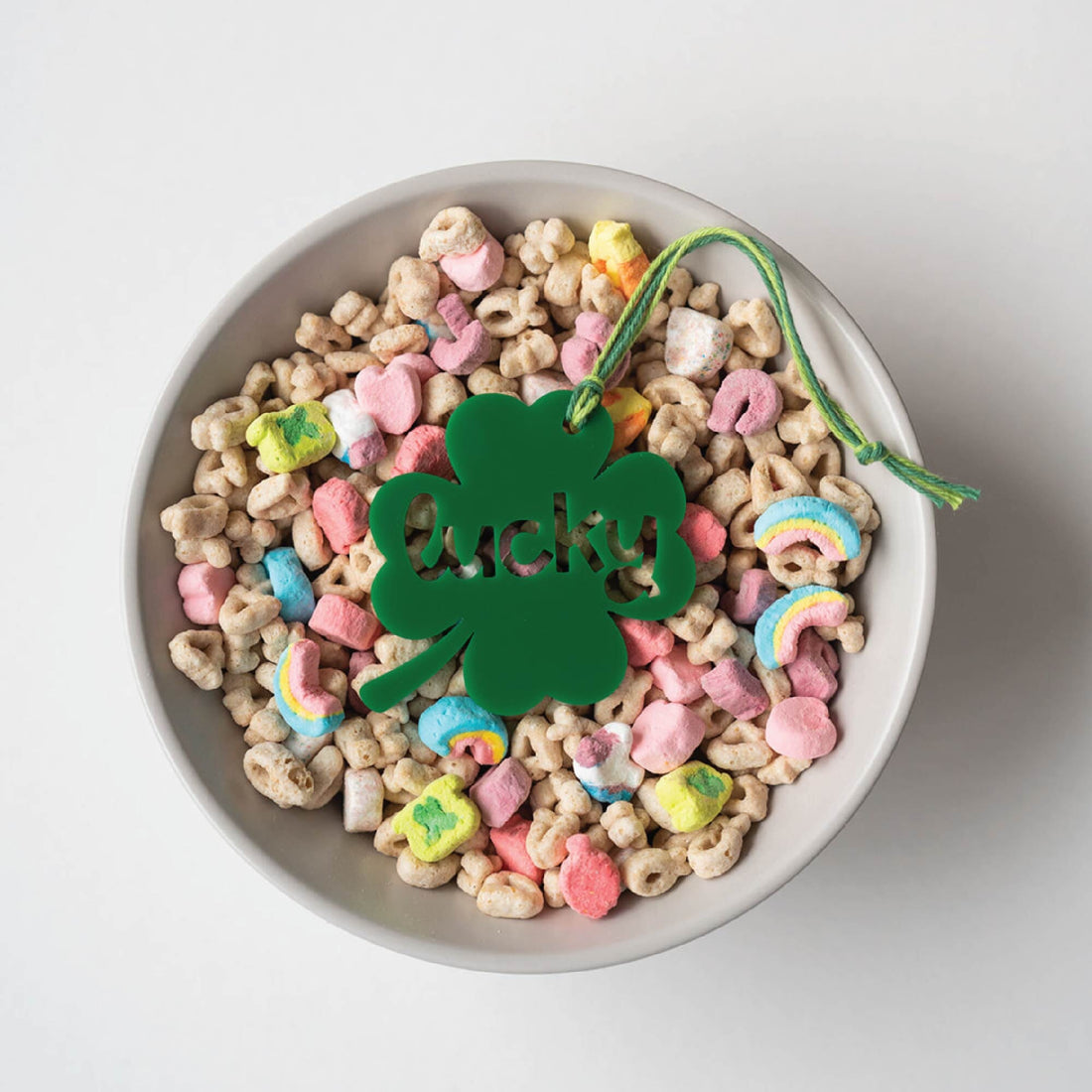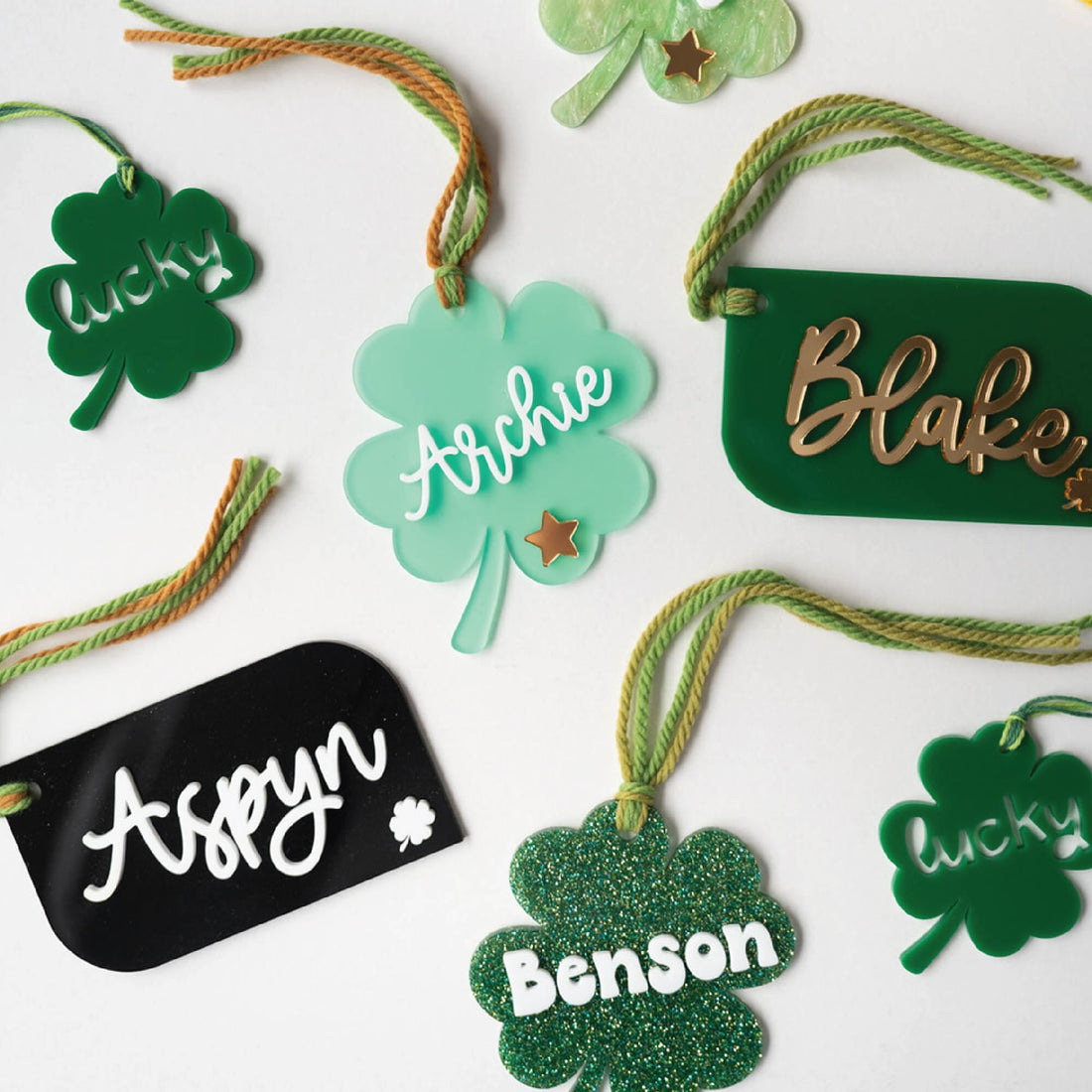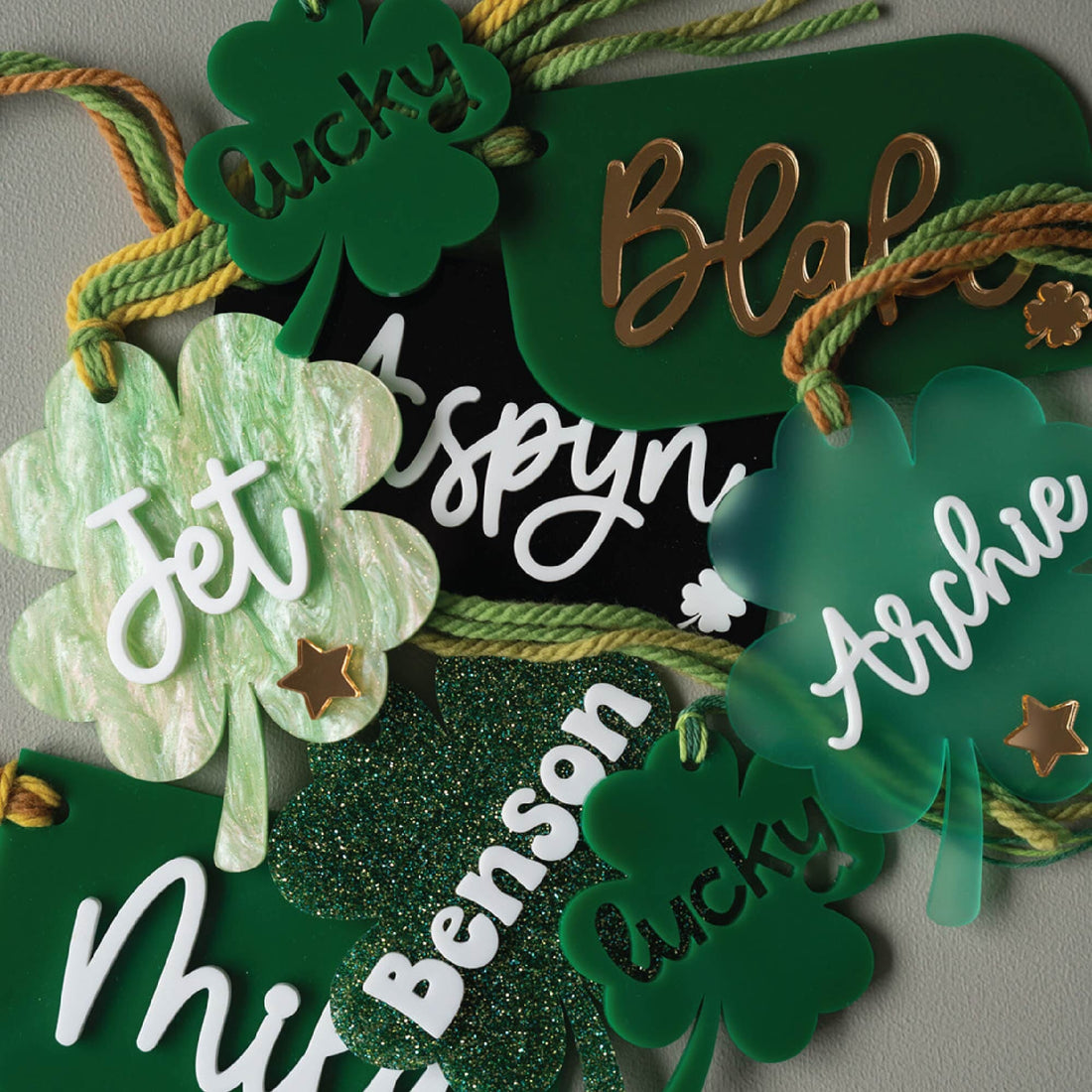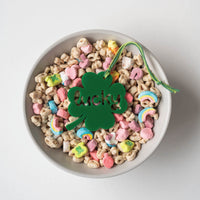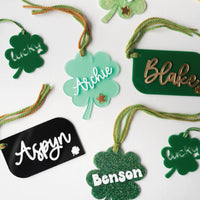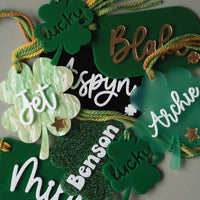 Lucky Shamrock Tag

Add to your little one's St. Patrick's Day baskets or gifts.

Tag measures 2.6" x 2.8" tall.
Laser cut from acrylic.
... ... ...
Please note: This product is not intended to be a toy for little ones to play with or chew on the acrylic pieces. It is made for a photo prop or for decor; thus, you should never leave little ones unattended with it.