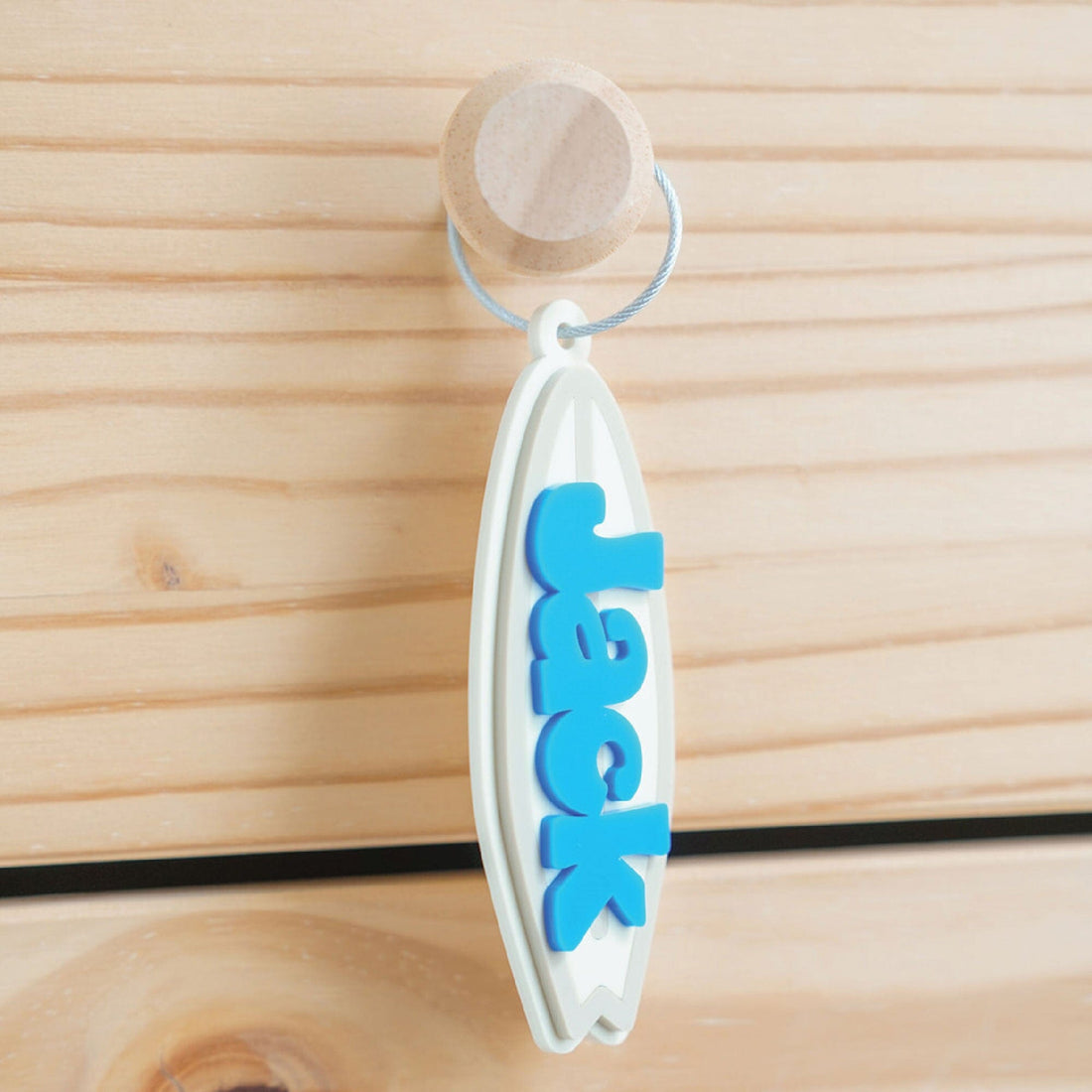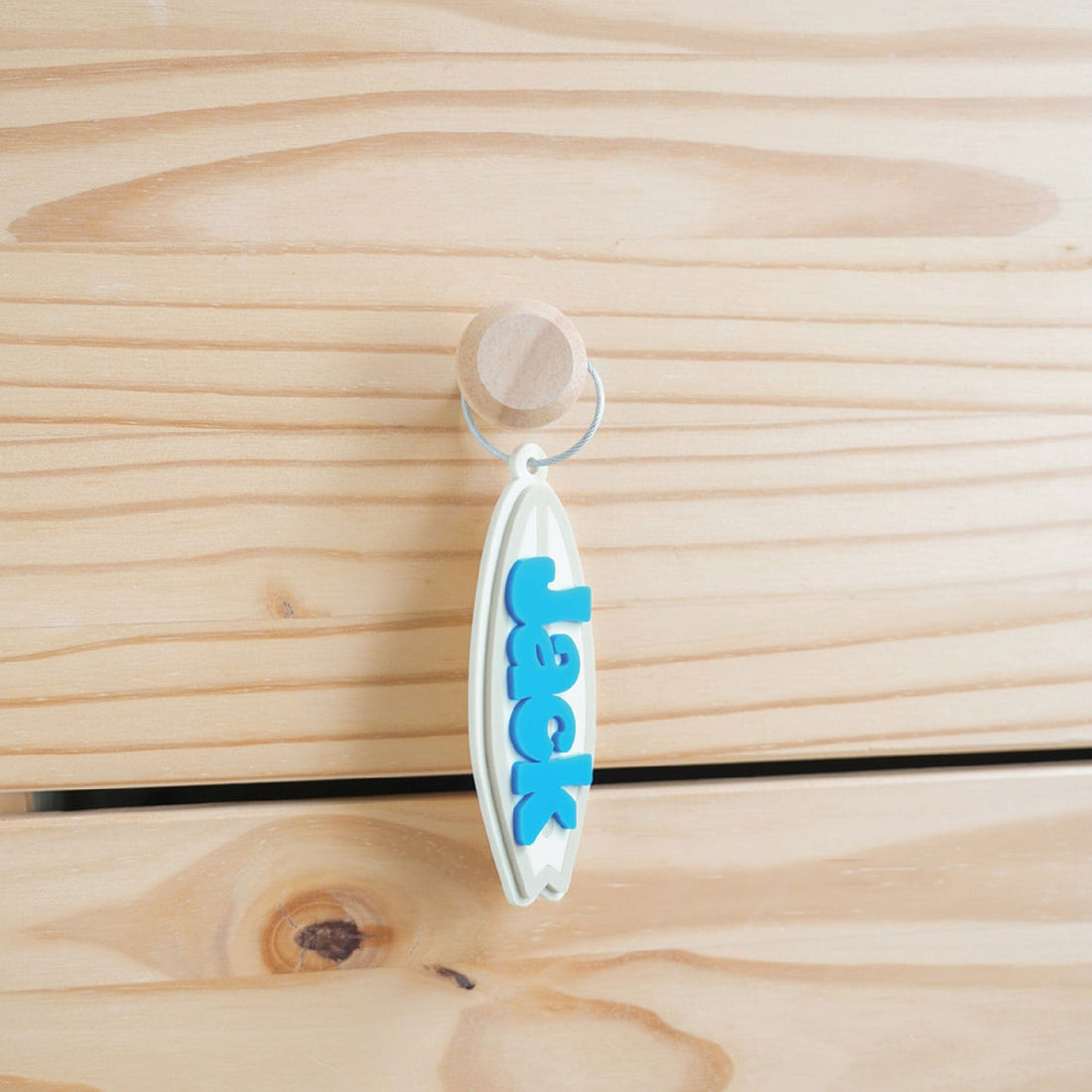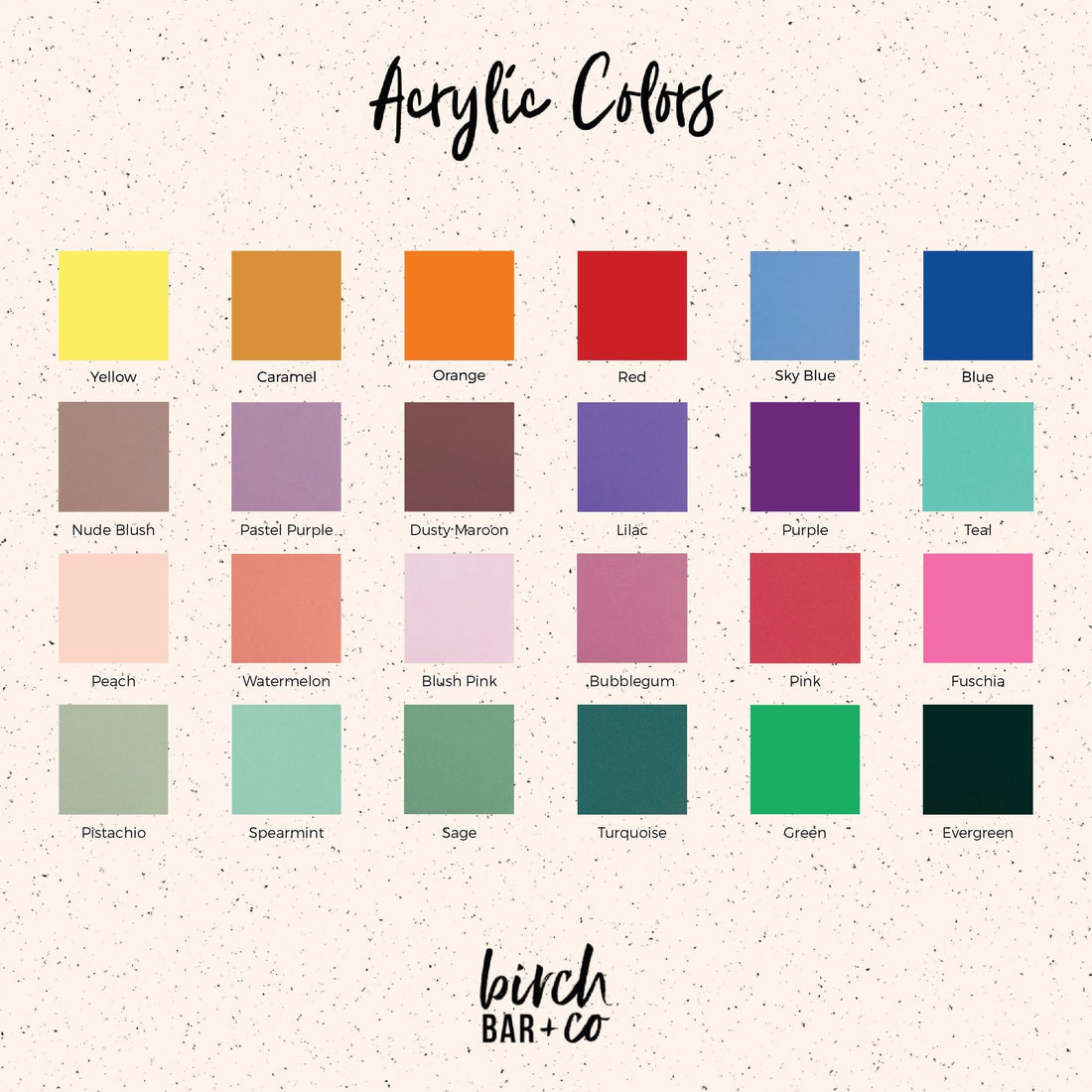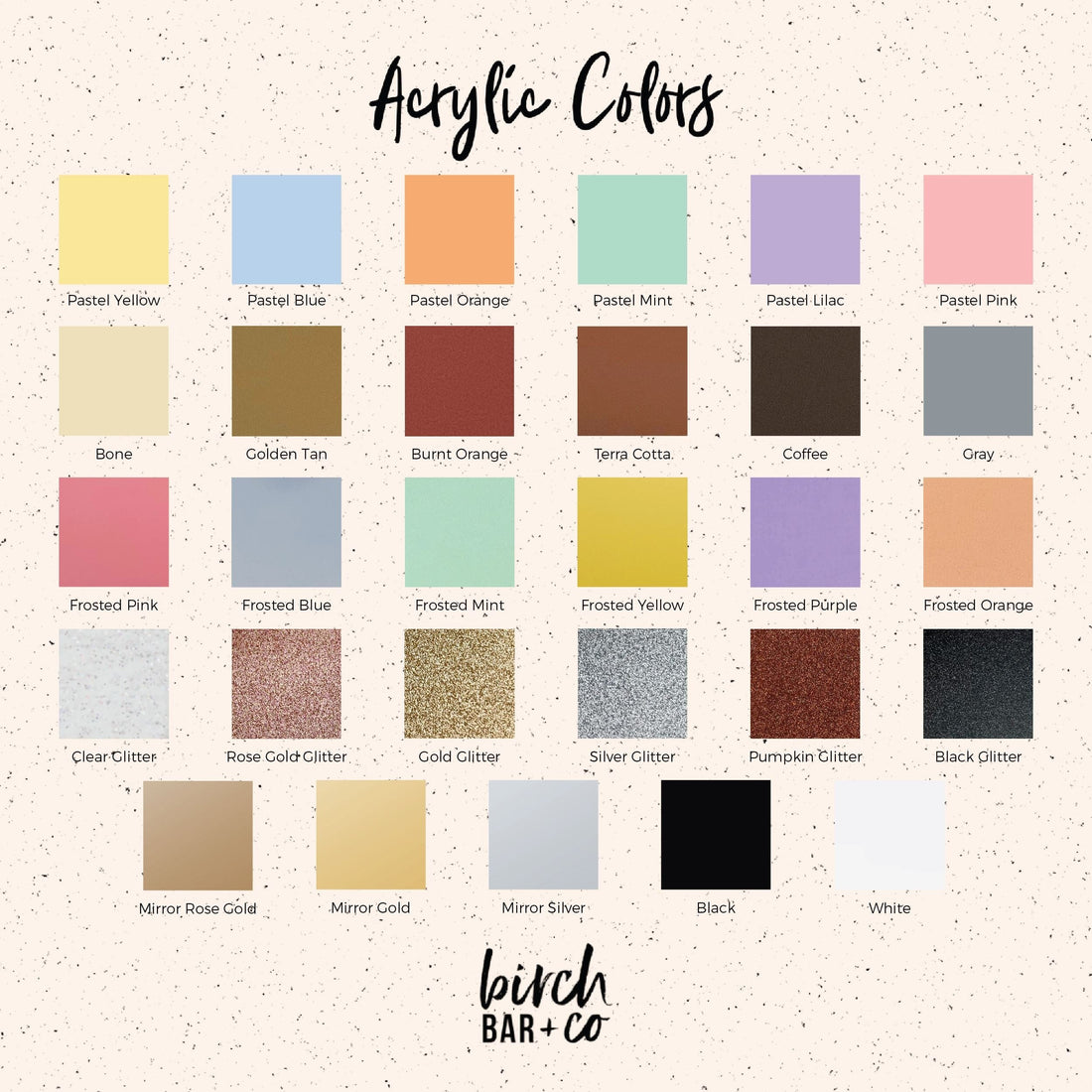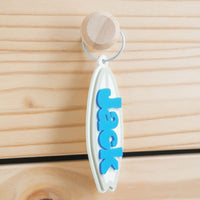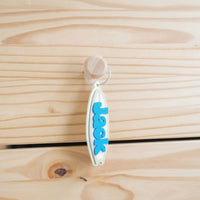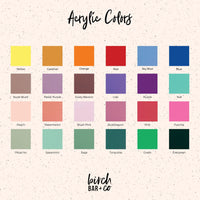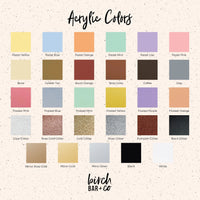 Surfboard Acrylic Bag Tag
Surfboard Bag Tag

Tag measures approx. 4.75-5" long.
Comes with a cable wire key ring.
Select your colour scheme from the dropdown menus.
IMPORTANT
These bag tags are made from acrylic, which is a hard plastic. Please handle with care. If dropped or banged against a hard surface, they will most likely break.
Laser cut from acrylic.
... ... ...
Please note: This product is not intended to be a toy for little ones to play with or chew on the acrylic pieces. It is made for a photo prop or for decor; thus, you should never leave little ones unattended with it.